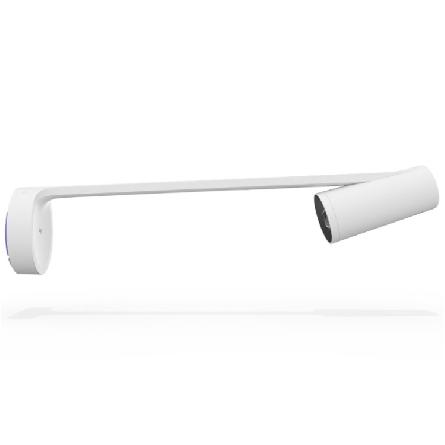 ---
Description
The Logitech Scribe is a camera designed to be mounted on a whiteboard. The integrated AI allows it to see through obstructions providing a focused display of the written content. It has the ability to automatically enhance color and contrast for more readable texts/figures plus the capability to recognize other forms of content like sticky notes.
Logitech

Scribe
An AI-powered whiteboard camera for presentations and collaboration spaces.
---
Recommendations: (totaling

9

users)
Ask your question
Propose

0
Questions and discussions
Ask your question

No questions yet
What do you want to know? Do you have a question about Scribe?
Show all questions
3
Updates
Follow
Update: Via Sync: Addresses Critical Issue That Causes Poor Video Quality

Bug fixes

Critical issue resolved: Sync App disabled auto exposure and auto white balance controls causing poor video quality

Update: CollabOS Update Adds Support For Scribe On Zoom Rooms (Appliance Mode)

Improvements

[Zoom Rooms (Appliance Mode)]

Updated to Zoom Rooms 5.9.4
Logitech Scribe support

Scribe with wireless share butto...

Update: MTR UI optimizations and support for new features

Improvement(s)

✔ ️ Room remote allows users to control basic functionality of the room using Teams on their mobile *

? Logitech scribe content camera support for BLE button for sharing into mee...