Questions and Discussions
No questions yet
What do you want to know? Do you have a question about Bridge?
Updates
No updates
Currently, there is no news regarding this product. Sign up now, to stay tuned for updates, bugs and features.
Similar Products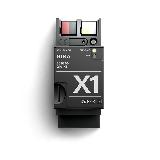 Gira
X1
The Gira X1 is a compact automation server, providing a wide range of functionalities and possibilities for any smart home scene.

Show all similar products