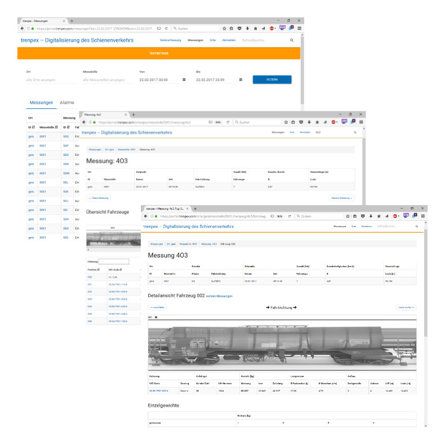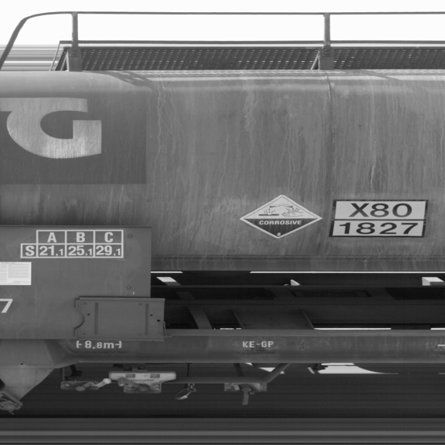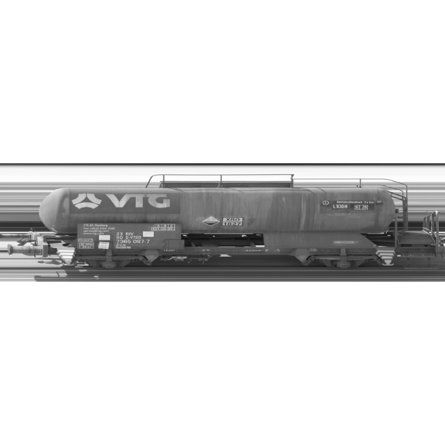 ---
Description
Optical documentation and identification
For optical documentation and identification, the train is recorded with a specially developed camera system. The system requires only a small distance to the track (60 cm) and can therefore also be installed between adjacent tracks in order to detect traffic on adjacent tracks without gaps. The vehicles are automatically identified and the detailed data of the measurement is assigned to the vehicles: Weight/load, length over buffers, speed, dangerous goods marking, etc.
Dynamic rail scale according to the Villari principle
Sensors based on the inverse magnetostrictive effect (also magnetoelastic effect or Villari effect) are successfully used in many industrial sectors. With the trenpex system, this effect was used for the first time to develop a dynamic rail scale. The use of the inverse magnetostrictive effect in a dynamic railway scale offers considerable technological and above all practical and economic advantages over state-of-the-art measuring methods. This innovation makes efficient and economical weighing possible.
Bayern Engineering

Trenpex
trenpex is an automated system for the comprehensive collection and processing of logistics data in rail transport. An innovative rail scale and sensors for wagon detection and identification seamlessly document the movements on the track.
---
Recommendations: (totaling

12

users)
experts:

beg
Ask your question
Propose
6
Updates
Follow
In the event of an overload of an axle or vehicle, the locomotive driver and other operators can now be automatically informed by SMS while the train is still passing over the scales. This ensures ...

Update: New User Interface

The user interface was completely revised. Special attention was paid to the ease of use to enable users to quickly and easily view the data relevant to them.

Furthermore, the loading times of the i...

Update: Further exports of train, vehicle and container data

The export options have been extended. Users can now export comprehensive reports as pdf or csv files. This includes for example event lists, train lists or vehicle lists.

Furthermore, it is possibl...