Questions and Discussions
No questions yet
What do you want to know? Do you have a question about AGV L1?
Updates
A new generation of inductive charging technology
Similar Products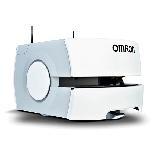 Omron
LD-60/90
The Omron LD-60/90 is a fully autonomous mobile robot, designed for increasing productivity and logistics in manufacturing operations.

Show all similar products
Was the content helpful to you?