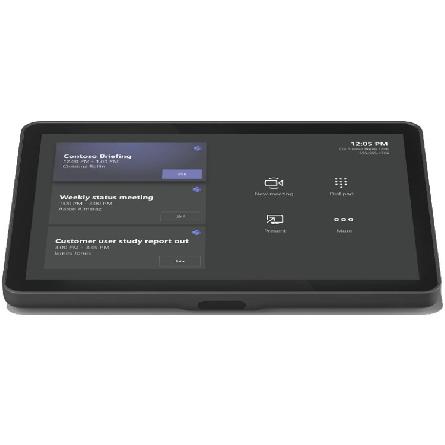 ---
Description
The Logitech Tap IP is a touch screen solution for meeting spaces that features a 10.1-inch display. It can be connected to the room system via Ethernet or WiFi and has support for Power over Ethernet. This room controller is compatible with various meeting room solutions and allows content sharing via room system.
Logitech

Tap IP
Touch screen for Logitech Rally Bar/Bar mini and RoomMate Appliance Mode.
---
Recommendations: (totaling

1

users)
Ask your question
Propose
9
Updates
Follow
Update: CollabOS: Adds Relay Feature, 802.1X Wired Authentication, Enhancements

Improvements

NEW FEATURES

CollabOS Relay

Relay lets you quickly and easily set up and configure a Rally Bar or Rally Bar Mini or Roommate from a Tap IP.Learn more.
Note: If you're setting up a new Rall...

Update: CollabOS: Zoom Rooms Android Controller Update

Improvements

Updated to Zoom Rooms Android Controller v5.11
For more information, see Zoom's support website

Important notes

SERVICE PROVIDER APPLICATION VERSIONS

Microsoft Teams Rooms on An...

Update: CollabOS: Support For MTR On Android And 16 New Languages

Improvements

NEW FEATURES

Microsoft Teams Rooms on Android support

Logitech Tap IP is now certified under the Microsoft Teams Rooms to work with Rally Bar and Rally Bar Mini. For more information, se...